Part Time
$15.50 - $16.00 Plus Gratuity USD / Year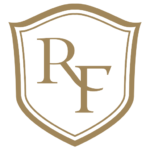 We are seeking Enthusiastic, Friendly Individuals to join the expanding team in our Award-Winning Tasting Room on the West Side of Paso Robles.
About Jada:
Jada's Tasting Room has a Tree House Deck and Bar is perched amidst our stunning estate vineyard and features spectacular views and a modern sensibility. We also have our recently opened Bowery Garden, and upcoming spectacular outdoor Oak Lounge.
Jada has produced highly regarded wines by virtue of a series of extraordinary winemakers inspired by an extraordinary vineyard. Jada has become a quality leader in the region & even today we remain one of the only all-estate, organically farmed producers on the West-side of Paso Robles with distinct Rhone & Bordeaux programs.
About the Bar Back Position:
This position is a utility role adaptable to meet the needs of our guests. It includes assisting with all functions of the guest experience.
Hours are typically 10:00 am – 6 pm. Event coverage and weekends are required of all Tasting Room staff. The ability to be on-call for emergencies is appreciated.
We are looking for the right candidates to add to the modern, professional atmosphere we are building in our Tasting Room. We are a close-knit team so the ability to work well with others is crucial.
Responsibilities:
• Ensure public areas are clean and free of debris and safety hazards.
• Assist customers with carrying their wine purchases to their vehicle.
• Greet guests as they arrive.
• Be available and adaptable to assist the Tasting Room Managers as required, including running bottles of wine and food items to guests.
• Clear and empty trash from public areas in the Tasting Room, new hospitality areas, and parking lot areas.
• Stock inventory, including wine as directed.
• Stock tasting stations as needed throughout the day with ice, water, wine, and other resources.
• Washing and polishing glassware, silverware, and plates.
• Sweep, mop, and other general cleaning duties as assigned.
Qualities and Abilities:
• Warm and friendly, outgoing, professional, reliable, and trustworthy with a focus on excellence and customer service
• Remain standing and actively working for up to 8 hours.
• Work requires walking up and down stairs to various wine tasting locations.
• Able to lift up to 50lbs on a regular basis.
Compensation:
• Hourly Pay Rate of $15.50 – $16.00 Depending on Experience
• Shared Gratuity
• Wine Club Commissions (if you sign up on your own)
Benefits:
• Company sponsored insurance including Medical, Dental, Vision, Life, Accident, and Critical Illness options.
• 401k and Profit Sharing
• Paid Vacation and Sick Pay depending on Full or Part Time status.
• Paid Holidays for Full Time Employees
• Paid Parental Leave
• Employee Discounts!
• Growth potential for right candidate.
At Riboli Family Wines, we are proud to be an equal opportunity employer and we are committed to an environment of mutual respect, diversity, and inclusion. Qualified applicants will receive consideration for employment without regard to race, color, religion, sex, sexual orientation, gender identity, genetic information, national origin, disability, protected veteran status or other characteristic protected by law.
The information provided in this description has been designed to indicate the general nature and level of work performed by incumbents within this job. It is not designed to be interpreted, as a comprehensive inventory of all duties, responsibilities, qualifications and working conditions required of employees, assigned to this job. Management has sole discretion to add or modify duties of the job and to designate other functions as essential at any time. This job description is not an employment agreement or contract.