Full Time
$45,000 - $65,000 USD / Year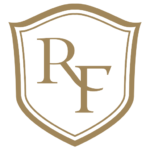 Riboli Family Wines of San Antonio Winery named American Winery of 2018 by wine enthusiasts is seeking a Broad Market Sales Representative to join our team in the Riverside/Fontana, CA territory. This is an ideal position for a candidate with a naturally happy disposition and a team player who is enthusiastic, dedicated to the craft, and can provide exceptional customer service. The ideal candidate will leverage experience, passion, history, philanthropy, and culture to cultivate relationships with our guests.
Family-owned for four generations, Riboli Family of San Antonio Winery is a fixture in the global wine business, producing wines from various prestigious California regions.
JOB DESCRIPTION:
Broad Market Sales Representatives are responsible for the development, execution, and success within their respective territory with a heavy focus on restaurants and independent retail. The Broad Market Sales Representative must possess strong selling skills in addition to having excellent verbal and communication skills. The ideal candidate is goal oriented with a proven track record of achieving sales goals, creating, and maintaining positive relationships.
ESSENTIAL JOB FUNCTIONS:
• Personal motivation and drive to succeed in a highly competitive environment
• Establish and maintain rapport with buyers and key contacts at all accounts
• Conduct staff training and wine education for applicable accounts
• Increase business through new placements, managing sell-through with customers, and regularly opening new accounts within the territory
• Work closely with suppliers, sales managers and key account managers to maintain a high standard of service for all customers
• Maintain, collect and close out payable invoices on a monthly basis
• Ensure aging report is up to date with accounting to avoid customers going into collections
• Cold calling in both retail and restaurant accounts to establish relationships and grow business
• For non-restaurant accounts, sell current programs for floor displays. Ensure building of displays and placing new price signage. Update prices in POS
• Ensure proper rotation of all products
• Work back stock to the shelves and displays
• Ensure all products are dusted and clean
• Has good time management skills
• Is proficient and professional with email, reports and administration
• Project a professional appearance and demeanor
• Adheres to all Company policies and procedures
• Work with a sense of urgency and high standard of excellence
• Maintain satisfactory attendance
• Practices safe work and driving habits
MINIMUM QUALIFICATIONS:
• Previous sales experience preferred
• High School Diploma or GED equivalent
• Must possess current driver's license and maintain current auto insurance coverage
• Must possess a reliable vehicle
• Must reside in respective Territory
• A minimum of 21 years of age
• Must be a citizen or permanent resident of the United States.
• Required to successfully pass a background check
• Must have the ability to lift 45-55 pounds on a regular basis
• Full-time position- May be required to work some weekends
• Must be able to have flexible hours- May be required to work early mornings/overtime
COMPENSATION:
• Overall potential compensation ranges from $45,000-$65,000 per year based on experience
• Bi-monthly incentive
BENEFITS FOR FULL TIME POSITIONS INCLUDE:
• Medical, Dental and Vision plans
• 401K Retirement Plan
• Vehicle Compensation
• Phone allowance
• 30% Discount on Riboli Family Wines
• 10% Discount on gift items and baskets sold in the gift shop
At Riboli Family Wines, we are proud to be an equal-opportunity employer and we are committed to an environment of mutual respect, diversity, and inclusion. Qualified applicants will receive consideration for employment without regard to race, color, religion, sex, sexual orientation, gender identity, genetic information, national origin, disability, protected veteran status or other characteristic protected by law.
The information provided in this description has been designed to indicate the general nature and level of work performed by incumbents within this job. It is not designed to be interpreted as a comprehensive inventory of all duties, responsibilities, qualifications, and working conditions required of employees assigned to this job. Management has sole discretion to add or modify duties of the job and to designate other functions as essential at any time. This job description is not an employment agreement or contract.