$22.00 - $25.00 + DOE USD / Year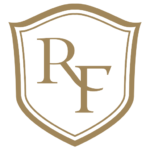 Riboli Family Wines is looking for an experienced Cellar Tech III for our State of the Art, Sustainable Paso Robles Winery location. The founders and operators of San Antonio Winery celebrate over 100 years of crafting award-winning estate wines from the prestigious California wine-growing regions of Paso Robles, Monterey, and Napa Valley. Our family owned and operated company was founded in Los Angeles, CA in 1917 with over a century of winemaking experience with innovation and sustainability being the key to our success. We remain dedicated to maintaining the excellence and integrity that reflect our family's legacy of four generations.
San Antonio Winery, includes 8 vineyards totaling over 1200 acres in Paso Robles, Monterey, and Napa Valley, producing over 130,000 cases of estate wines at our solar facility which has been designated as both Winery and Grower Certified by the CSWA (California Sustainable Winegrowing Alliance).
San Antonio Winery was named "Winery of Year" in 2018 by Wine Enthusiast Magazine. We are the number 6th manufacturer in CA and the number 11th nationwide.
CELLAR TECHNICIAN III
Job Summary:
The Cellar Technician III is responsible for wine movement to and from various tanks and blending wine types. Will ensure quality standards are followed in all aspects of cellar work. Ideal candidates will have cellar or manual labor experience involving consistent heavy lifting. Forklift experience is a plus. Must be flexible to work weekends and on shifts (day, swing) during harvest season.
Essential Functions:
Performs all aspects of cellar work, including but not limited to racking, pumping, clarifying, blending of juice and wine, barrel washing and barrel stacking.
Operates and maintains cellar and harvest equipment, such as filters, pumps, presses, crushers, and hoses.
Cleans and sanitizes all cellar and bottling equipment; maintains knowledge of all wine pumps and harvest equipment and how it works.
Repeatedly climb 40 feet tank stairs/vertical tank ladders, enter tanks through the manhole and perform all functions of the Cellar Technician classification, including proper sanitation techniques.
Lab Work and data entry as required
Consistent heavy lifting. Operating a forklift and other winery-related machinery.
Crew management and leading as needed, per Winemaking direction.
Enforce the Company's work and safety rules.
Maintain excellent attendance, work performance and safety record.
Work independently with minimal direct supervision.
Read gauges accurately and calculations associated with Cellar Technician duties.
May assist Cellar Master in training and assigning tasks to less experienced or seasonal cellar workers.
Demonstrate a positive attitude towards the job, duties assigned, and initiative to continually learn and improve Cellar skills.
This job description reflects management's assignment of essential functions; it does not prescribe or restrict the tasks that may be assigned.
Qualifications:
Must be 18 or older at the time of hire
High school diploma or GED equivalent required.
Must be able to read, write and speak English. Must be able to comprehend and carry out written and verbal orders. Fluent in Spanish a plus.
Prior cellar experience preferred, or 5+ years' experience doing manual labor requiring consistent heavy lifting.
Forklift experience required.
CA Driver's License with clean DMV record.
Must be able to work overtime on any shift (day, swing)
Must be able to pass all applicable testing.
Must have physical ability to move, change and connect pumps and hoses to pipelines. This ability must include a familiarity with the winery pipeline arrangement.
Physical Demands:
Physical Strength: Active work; Must be able to lift up to 60 lbs., occasionally.
Ability to perform tasks requiring bending, stooping, and twisting in a production and outdoors environment.
Ability to work at heights up to 50 feet.
Ability to work in confined spaces.
Must be able to pass a fit test and medical clearance to utilize a variety of personal respirators for chemical protection. Company policy requires employees with this requirement remain clean shaven while working to ensure proper respirator fit.
Compensation & Benefits:
$22.00-$25.00 + depending on experience.
Company sponsored insurance including Medical, Dental, Vision, Life, Accident, and Critical Illness options.
401k and Profit Sharing
Paid Vacation and Sick Pay
Paid Holidays
Paid Paternity Leave
Tuition Reimbursement
Employee Discounts
At Riboli Family Wines, we are proud to be an equal opportunity employer and we are committed to an environment of mutual respect, diversity, and inclusion. Qualified applicants will receive consideration for employment without regard to race, color, religion, sex, sexual orientation, gender identity, genetic information, national origin, disability, protected veteran status or other characteristic protected by law.
The information provided in this description has been designed to indicate the general nature and level of work performed by incumbents within this job. It is not designed to be interpreted as a comprehensive inventory of all duties, responsibilities, qualifications and working conditions required of employees, assigned to this job. Management has sole discretion to add or modify duties of the job and to designate other functions as essential at any time. This job description is not an employment agreement or contract.