Full Time
From $21 per hour USD / Year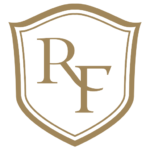 Build your career at Riboli Family Wines! RFW is one of the fastest-growing wine manufacturers in the U.S. and has received the designation of American Winery of the Year. We are a family-owned business, four generations deep, with 100+ years of producing well-known wines. The company's leading wine brands include Stella Rosa, San Antonio, San Simeon, Maddalena, and Highlands 41.
JOB DESCRIPTION:
Aid the Chain sales team in their accounts by merchandising, servicing, and providing excellent customer service. Responsible for maintaining a professional working relationship with both the customer and Riboli Wine Estates sales team while driving sales in accounts through merchandising.
ESSENTIAL JOB FUNCTIONS:
Service and Merchandise shelves, cold boxes, and displays in Chain grocery accounts
Ensure proper rotation of all products
Ensure all products are dusted
Work back stock to the shelves and displays
Aid Sales Reps in store resets
Establish and maintain rapport with accounts/customers
Communicate effectively with Sales Reps and District Manager
Provide feedback to management on market issues, opportunities, and competitive activity
Build trusting relationships in accounts
Use of effective P.O.S.
Project a professional appearance
Adheres to Company policies and procedures
Work with a sense of urgency and high standard of excellence
Maintain satisfactory attendance
Submit daily recaps of account activity and accomplishments as well as pictures of significant execution
Practices safe work and driving habits
The job summary reflects the level of work performed by individuals assigned to this position. Management reserves the rights to update and modify the job duties as necessary
MINIMUM QUALIFICATIONS:
A minimum of 21 years of age
Must possess current driver's license and maintain current auto insurance coverage
Must reside in respective District Manager's Territory
Minimum 2 years of grocery retail experience and/or Wine & Spirits industry experience
Must be a citizen or permanent resident of the United States.
Required to successfully pass a background check and drug test
Must have the ability to lift 45-55 pounds on a regular basis
Must adhere to a 40 hour work week (Monday- Friday)
Flexible hours- May be required to work early mornings
COMPENSATION:
The hourly range starts from $21 per hour.
BENEFITS:
Medical, Dental and Vision plans
401K Retirement Plan
30% Discount on Riboli Family Wines
10% Discount on gift items and baskets sold in the gift shop
At Riboli Family Wines, we are proud to be an equal-opportunity employer and we are committed to an environment of mutual respect, diversity, and inclusion. Qualified applicants will receive consideration for employment without regard to race, color, religion, sex, sexual orientation, gender identity, genetic information, national origin, disability, protected veteran status or other characteristic protected by law.
The information provided in this description has been designed to indicate the general nature and level of work performed by incumbents within this job. It is not designed to be interpreted as a comprehensive inventory of all duties, responsibilities, qualifications, and working conditions required of employees assigned to this job. Management has sole discretion to add or modify duties of the job and to designate other functions as essential at any time. This job description is not an employment agreement or contract.