Full Time
$80,000/yr - $100,000/yr USD / Year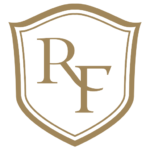 Build your career at Riboli Family Wines! RFW is one of the fastest-growing wine manufacturers in the U.S. and has received the designation of American Winery of the Year. We are a family-owned business, four generations deep, with 100+ years of producing well-known wines. The company's leading wine brands include Stella Rosa, San Antonio, San Simeon, Maddalena, and Highlands 41.
Riboli Family Wines is seeking subject matter expert and lead of the company's Compliance Division that will oversee and coordinate all areas of compliance in the areas of wine production, alcohol sales, distribution, and restaurant and retail operations. Assist in the management and administrative operations of Riboli Family Wines' Salesforce environment. This includes system maintenance, end user support and troubleshooting issues with the broader Salesforce team. Continuously improve current processes to increase efficiencies to bolster department productivity.
JOB RESPONSIBILITIES
Oversee new item setup process and ensure all parties have completed their necessary role in the process in an accurate and timely fashion
Maintain processes for setups in all internal and external systems (ERP, CRM, etc.)
Maintain master item information spreadsheet inclusive of all item specifications
Work closely with winemaking teams to properly project and communicate item release dates
Collaborate with various departments to ensure compliance needs and gaps are prioritized, identified and addressed
Engage with third-party consultants, service providers, and government agencies to resolved compliance issues as needed
Maintain a resource of various state laws and nuances – areas include:
State gallonage tax rates
State franchise rules
Control state rules
Document standard operating procedures of the company's compliance requirements in presentation format for ownership
Maintain item records and end-to-end item setup process in Salesforce
Collaborate with the sales team to ensure accurate item visibility and information in Salesforce
Support other Salesforce admins in maintenance and continuous improvement efforts for the platform
REQUIREMENTS
Bachelor or Master's Degree in business or relevant work experience
3-7 years of relevant experience (Food & Beverage or CPG experience preferred)
Must have excellent internal and external communication skills
Must be extremely organized and have excellent attention to detail
1 year experience with Salesforce Sales Cloud, Salesforce Commerce Cloud strongly preferred
Experience with other CRM platforms a plus
Proficient use of Microsoft Office applications with advanced expertise in MS Excel
Ability to meet and enforce strict deadlines
Experience working with a multi-entity or multi-division organization
Experience working in a start-up or fast paced environment is a plus
Roll-up the sleeves mentality and desire to jump in to "get the job done"
Passion to help brainstorm, problem solve, and make processes more efficient
A desire, openness, and hunger to learn new concepts and ideas unique to the wine industry
BENEFITS
Hybrid schedule (2 days remote/3 days in office)
Company-sponsored insurance includes Medical, Dental, Vision, Life, Accident, and Critical Illness options.
Company Paid Life Insurance
401k and Profit Sharing
Paid Vacation and Sick Pay
Paid Holidays
Phone Allowance
Employee Discounts
At Riboli Family Wines, we are proud to be an equal-opportunity employer and we are committed to an environment of mutual respect, diversity, and inclusion. Qualified applicants will receive consideration for employment without regard to race, color, religion, sex, sexual orientation, gender identity, genetic information, national origin, disability, protected veteran status or other characteristic protected by law.
The information provided in this description has been designed to indicate the general nature and level of work performed by incumbents within this job. It is not designed to be interpreted as a comprehensive inventory of all duties, responsibilities, qualifications, and working conditions required of employees assigned to this job. Management has sole discretion to add or modify duties of the job and to designate other functions as essential at any time. This job description is not an employment agreement or contract.