Part Time
$17 per hr USD / Year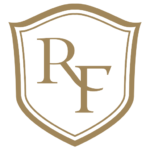 Job description
Riboli Family Wines of San Antonio Winery named American Winery of 2018 by wine enthusiasts is seeking a Hospitality Event Coordinator to join our team at our Historical Downtown, Los Angeles location. This is an ideal position for a candidate with a naturally happy disposition and a team player who is enthusiastic, dedicated to the craft, and can provide exceptional customer service. The ideal candidate will leverage experience, passion, history, philanthropy, and culture to cultivate relationships with our guests.
Family-owned for four generations, Riboli Family of San Antonio Winery is a fixture in the global wine business, producing wines from various prestigious California regions.
Job Description
We are looking for a hostess/cashier for our restaurants on site at San Antonio Winery. The ideal candidate has a passion for people and provides exceptional hospitality. Excellent verbal communication, interpersonal, and customer service skills. We are looking for someone with a positive attitude, who is a team player, multi-tasker with a willingness to learn and be creative. Experience in food and retail a plus.
Perform tasks as needed or directed by supervisor. Help with ANY duties within the Restaurant/Winery to ensure seamless experience for our guests.
Duties & Responsibilities:
· Welcoming customers into store/restaurant
· Support and manage reservations
· Cash handling, computer and cash register experience is highly desirable.
· Attention to detail, calmness, and creativity in dealing with employees and customers, and the ability to think and react quickly under pressure.
· Staying knowledgeable about our range of products
· Accepting the processing orders, operate POS register
· Promote special sales
· A bust bee, self-starter and team player
Job Requirements:
· Availability to work on weekends and holidays
· A friendly attitude and a strong work ethic
· Must be a team player, reliable, & dependable
· Must be able to stand for long period of time
· Must maintain a positive attitude
· Bilingual (English/Spanish) preferred
What we offer:
Employee Discounts
Hospitality training
Pay is $17 per hour plus tips