Full Time
$75,000 - $85,000 per year USD / Year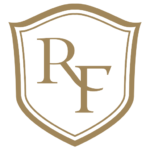 Riboli Family Wines of San Antonio Winery named American Winery of 2018 by wine enthusiasts is seeking a HR Generalist to join our team at our Historical Downtown, Los Angeles location. This is an ideal position for a candidate with a naturally happy disposition and a team player who is enthusiastic, dedicated to the craft, and can provide exceptional customer service. The ideal candidate will leverage experience, passion, history, philanthropy, and culture to cultivate relationships with our guests.
Family-owned for four generations, Riboli Family of San Antonio Winery is a fixture in the global wine business, producing wines from various prestigious California regions.
ESSENTIAL DUTIES AND RESPONSIBILITIES – Current duties may be changed if the job requires and/or additional duties may be assigned if necessary.
We're looking for a team-oriented, and energetic individual to join our growing HR team. The individual must be customer-minded and have the desire to go above and beyond to share the special story of San Antonio Winery and the Riboli Family in creative and unique ways. This person must be detail-oriented, efficient, and able to manage many tasks. The Human Resource Generalist will help run the daily functions of the Human Resources (HR) department including the on boarding process, benefits, leave, and enforcing company policies and practices.
Duties/Responsibilities:
Reviews, tracks, and documents compliance with mandatory and non-mandatory training, continuing education, and work assessments. This may include safety training, anti-harassment training, etc.
Conducts or acquires background checks and employment eligibility verification's.
Handles employment-related inquiries from applicants, employees, and supervisors, referring complex and/or sensitive matters to the appropriate staff.
Maintains compliance with federal, state, and local employment laws and regulations, and recommended best practices; reviews policies and practices to maintain compliance.
Maintains knowledge of trends, best practices, regulatory changes, and new technologies in human resources, talent management, and employment law.
Must be a progressive thinker with demonstrated ability to manage multiple projects/tasks from inception to completion in a fast-paced, changing environment
Able to organize and prioritize work effectively while keeping enough flexibility to roll with it when management needs something urgently.
Absolute integrity, discretion, and sensitivity to confidential company and employee information
Ability to think proactively and analytically with extreme attention to detail.
Handles company benefits and assist HR manager with open enrollment
Process employment verification, garnishments, FMLA and disability
Performs other duties as assigned.
Required Skills/Abilities:
5+ years of experience in Human Resources
Ability to work with HR Director and take direction as needed
Experience with ADP Workforce Now
Excellent verbal and written communication skills.
Excellent interpersonal, negotiation, and conflict-resolution skills.
Excellent organizational skills and attention to detail.
Excellent time management skills with a proven ability to meet deadlines.
Experience with performance documentation and HR investigations.
Strong analytical and problem-solving skills.
Ability to prioritize tasks and delegate them when appropriate.
Ability to act with integrity, professionalism, and confidentiality.
Thorough knowledge of employment-related laws and regulations.
Proficient with Microsoft Office Suite or related software.
Education and Experience Preferred:
Bilingual in Spanish is a plus
Degree in Human Resources, Business Administration, or a related field preferred
Family-owned business experience a plus
Payroll timekeeping is a plus
SHRM-CP is a plus.
Physical Requirements:
Prolonged periods of sitting at a desk and working on a computer.
Must be able to lift 15 pounds at times.
Must be able to access and navigate each department at the organization's facilities.
At Riboli Family Wines, we are proud to be an equal-opportunity employer and we are committed to an environment of mutual respect, diversity, and inclusion. Qualified applicants will receive consideration for employment without regard to race, color, religion, sex, sexual orientation, gender identity, genetic information, national origin, disability, protected veteran status or other characteristic protected by law.
The information provided in this description has been designed to indicate the general nature and level of work performed by incumbents within this job. It is not designed to be interpreted as a comprehensive inventory of all duties, responsibilities, qualifications, and working conditions required of employees assigned to this job. Management has sole discretion to add or modify duties of the job and to designate other functions as essential at any time. This job description is not an employment agreement or contract.