Full Time
$20/hr - $24/hr USD / Year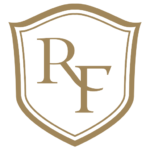 Job description
As a Line cook, you will manage an entire culinary operation daily and demonstrate a complete understanding of San Antonio Winery values and standards and deliver an exceptional guest experience, and engage with a diversified positive environment where you can be yourself and have the room to grow individually and as a leader!
Essential Duties and Responsibilities:
Assist with ensuring excellence in guest satisfaction through commitment to a "Do Whatever It Takes Attitude" and a hands-on, led by example management style
Prepare delicious and beautiful food for our guests and fulfill orders to company standards and within ticket-time goals
Management of all back of house staff in a high-volume kitchen, including ongoing training, development, and follow up
procedures and organization of work area adhering to all OSHA regulations
Confidently operate job-related instruments and tools, such as gas range, flat-top griddle, convection oven, deep-fat fryer, kitchen knives etc. Qualifications:
Minimum of 1-2 years' experience
You can manage all levels of staff and function in a team-oriented environment.
Must have a CA Food Handlers certification or willing to attain one within 30 days of employment.
Open to flexible work schedule, including weekends and holidays
Ability to lift at least 40-50 ponds
Work with specifications related to food preparation
Demonstrated a strong Guest Service Skills
Demonstrated ability to overcome misunderstandings
Proven experience and strong understanding of Food and Beverage inventory process
At Riboli Family Wines, we are proud to be an equal opportunity employer and we are committed to an environment of mutual respect, diversity, and inclusion. Qualified applicants will receive consideration for employment without regard to race, color, religion, sex, sexual orientation, gender identity, genetic information, national origin, disability, protected veteran status or other characteristic protected by law._The information provided in this description has been designed to indicate the general nature and level of work performed by incumbents within this job. It is not designed to be interpreted, as a comprehensive inventory of all duties, responsibilities, qualifications and working conditions required of employees, assigned to this job. Management has sole discretion to add or modify duties of the job and to designate other functions as essential at any time. This job description is not an employment agreement or contract.