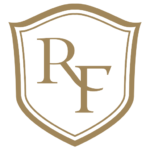 Build your career at Riboli Family Wines! RFW is one of the fastest-growing wine manufacturers in the U.S. and has received the designation of American Winery of the Year. We are a family-owned business, four generations deep, with 100+ years of producing well-known wines. The company's leading wine brands include Stella Rosa, San Antonio, San Simeon, Maddalena, and Highlands 41.
The Sr. Manager, Shopper Marketing executes Riboli Family Wines Shopper Marketing strategy within National/Regional Chain and C-Store channel customers, reporting directly to the VP of Marketing. You will develop innovative retail projects that meet shoppers' needs while delivering on both brand and customer priorities. Using insights (Nielsen, IRI and Mintel) to turn Shoppers into Buyers, the Sr. Manager will develop integrated programs that range from national channel plans to custom customer-driven shopper activation's, each in a way that aligns brand and retailer goals and uniquely differentiates Stella Rosa Wines & Spirits, San Antonio Fruit Farm, San Antonio Specialty and our estate portfolio with retailers and shoppers. You will lead our strategic retail partnerships and negotiate future partnerships that bring our brands out of the category and drive incremental programming throughout the year.
Job Description:
CONNECT THE DOTS ALONG THE SHOPPERS PATH TO PURCHASE
Build our portfolio of brands within our key chain customers and drive share of mind.
Cultivate strong customer relationships with retail partners and internal chain sales teams, providing thought leadership on industry and shopper marketing.
Create customer marketing campaigns/cross merchandise partnerships that are rooted in shopper insights and address retailer & shopper needs.
Execute with excellence along the shopper journey, including pre-shop digital and social as well as integration with retailer loyalty apps.
Activate and develop support plans against new brands, national packaging innovations, and local promotional packaging opportunities.
Regular in-market work to both evaluate the effectiveness of our plans and to identify opportunities that enable us to be the first choice for our customers and consumers.
Develop the advertising and messaging creative throughout the path to purchase, connecting the dots between the Marketing Mix and customer needs while driving our occasions strategy and supporting consumer activation's.
Owner of National Shopper Marketing Programming Calendar.
Translate Brand assets and plans into winning Shopper Marketing programs.
Design creative and impactful messaging relevant to retail landscape.
Partner with Shopper Marketing Agency to create best in class retail programming and POS.
MAXIMIZE REACH AND ENSURE ROI OF RESOURCES AND EFFORTS
Partner with Media and Brand Teams to determine the advertising investment strategy in customers which drives lower funnel marketing metrics of purchase conversion and loyalty.
Create custom, exclusive Shopper Marketing programs that secure incremental displays and out of category displays.
Establish goals, measurements, and benchmarks to lead and measure program performance. Identify business case opportunities and develop rationale to inform programming decisions.
Oversee the multi-prong measurement approach within the retail channel.
Oversee annual Shopper Marketing budget allocation.
Qualifications:
5 years minimum of experience in CPG environment, 3-5 years within Brand and Shopper Marketing – Beverage
Have a clear understanding of shopper marketing strategies and experience developing customized programs for national chains.
Innovative and willing to think outside the box.
E-commerce experience a plus.
Bachelor's degree preferred.
English, Spanish a plus
Compensation:
The base salary range for this position is $95K to $105K + bonus.
Actual salary and bonus offer may vary based on work experience.
The base pay range is subject to change and may be modified in the future.
Benefits:
Engaging, fun and collaborative team environment: Monthly team buildings. An innovative department with the opportunity to build from concept to execution.
Medical, Dental and Vision plans
401K Retirement Plan
30% Discount on Riboli Family Wines
10% Discount on gift items and baskets sold in the gift shop
At Riboli Family Wines, we are proud to be an equal-opportunity employer and we are committed to an environment of mutual respect, diversity, and inclusion. Qualified applicants will receive consideration for employment without regard to race, color, religion, sex, sexual orientation, gender identity, genetic information, national origin, disability, protected veteran status or other characteristic protected by law.
The information provided in this description has been designed to indicate the general nature and level of work performed by incumbents within this job. It is not designed to be interpreted as a comprehensive inventory of all duties, responsibilities, qualifications, and working conditions required of employees assigned to this job. Management has sole discretion to add or modify duties of the job and to designate other functions as essential at any time. This job description is not an employment agreement or contract.