Part Time
$17/hr - $20/hr USD / Year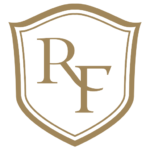 Job Description:
San Antonio Winery in historic downtown Los Angeles is hiring! Won winery of the year in 2018 by Wine Enthusiast and recently celebrated its 106th anniversary. We seek inspired and experienced servers to join our talented service team at our new, beautiful, outdoor "The 1917" wine bar & restaurant and work alongside an award-winning Chef Joe Dijamco. This position requires experience in high-volume food and beverage operations and excited to learn more about wine.
Duties & Responsibilities
Provide exceptional hospitality to our guests.
Must have excellent communication skills with guests, floor, and kitchen staff.
Willing to gain more knowledge about our wines.
Be able to work in a fast-casual fine dining atmosphere.
Must be able to multitask.
Job Requirements
2 + years of server experience
Currently, obtain or can obtain a California Food Handler Card within one week of being hired.
Weekends/ Holidays are a must