"It was always about working harder, to leave something for the next generation."
-Steve Riboli
Top Row Left to Right: Anthony, Steve, Cathy, Santo, Dante, Christopher. Bottom Row: Stefano, Maddalena
The Founders
In 1910, Santo Cambianica left his home in Berzo San Fermo in Lombardia, Italy to seek the American Dream. He arrived in New York and after registering at Ellis Island, traveled across the country to downtown Los Angeles where he founded the San Antonio Winery in 1917. His nephew Stefano Riboli apprenticed under Santo through the 1930's and 40's, and together with his wife Maddalena built Riboli Family Wines into what it is today: a family business with two wineries and vineyard holdings throughout California.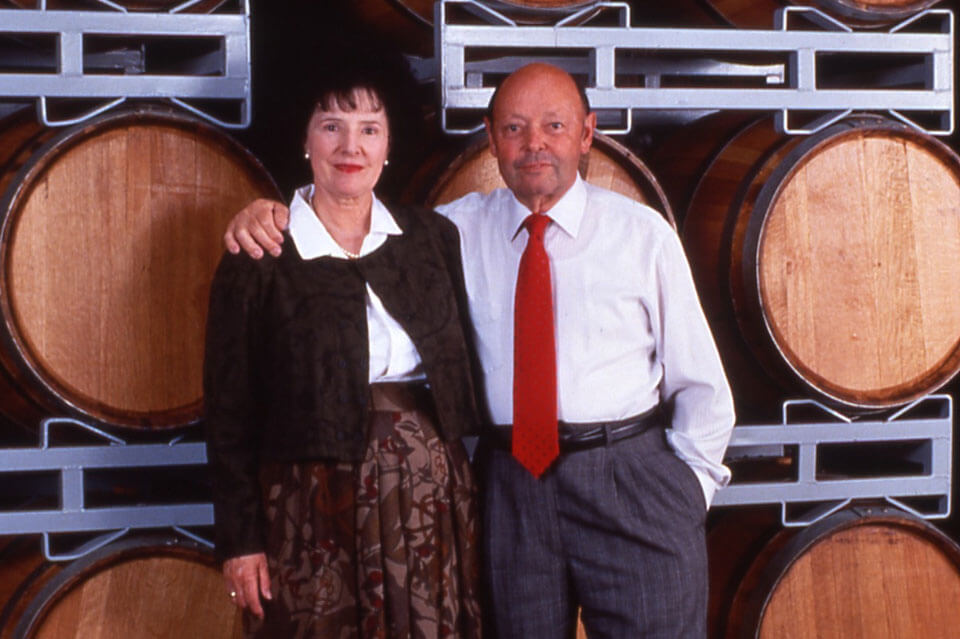 Growth
As business grew in the 1950's and 1960's, Stefano and Maddalena expanded the Riboli Family Wines operation with vineyard acquisitions in Napa Valley and Monterey in the 1980's, and Paso Robles in the early 2000's.
Today
Today, with over 1,200 acres of vineyards throughout Central and Northern California as well as partnerships with wineries in Italy and Portugal, the Riboli Family celebrates their winemaking history of over 100 years and looks to the future where sustainability, craftsmanship and dedication to quality will remain at the forefront of our traditional family values.
4 generations Of WineMaking excellence
A family legacy built on hard work, family values, and a love for the land.
Here at Riboli Family Wines, we pride ourselves in maintaining our core family values while also employing innovative techniques that will keep our legacy alive for generations to come. Each Riboli family member maintains a steadfast commitment to honoring not only our premiere craftsmanship of wines, but also our dedication to environmental sustainability and to the people that make up our family business.