Winemakers
Fourth Generation Winemaker

Anthony Riboli

Fourth generation family winemaker Anthony Riboli received his M.S. in Viticulture from the University of California, Davis. During the 1997 harvest, he apprenticed under Michael Weis at Groth Vineyards and Winery in Napa Valley. Anthony's foremost goal has been improving the quality of our wines through a meticulous focus in the vineyards. Major innovations include clonal selections, crop thinning, and deficit irrigation. One of his greatest pleasures is working beside his father and grandfather.
Winemaker

Marty Spate

Winemaker Marty Spate, brings years of experience to Riboli Family Wines. After graduating from California State University -Fresno with a degree in Enology, Spate took on working in vineyards all over the world including Piedmont, Italy, New Zealand, Australia, and closer to home in Paso Robles, Lodi, and Monterey, California. Spate loves working closely with his team, building a community revolving around positivity and multi-regional winemaking skills. On his off-time Spate can be found drinking Syrah and being adventurous with his 3 kids.
Associate Winemaker

Todd Jenkins

The art of wine growing is in Todd Jenkins bones. He learned about wine growing from his parents who grew Chardonnay in the Central Coast; teaching him how to prune and tend to the vines by the age of 11. In college, Jenkins was taught about the chemistry of winemaking which led him to an internship in Enology, and eventually a degree in Viticulture and Enology from UC Davis. With an expertise in white wines, specifically Sauvignon Blanc and Chardonnay, and a love for innovation, Jenkins brings a wide variety of skills to the team. Jenkins can be found drinking Cabernet Sauvignon on his down time and hiking with his dog Hatch.
Vineyard Manager

Lee Alegre

Lee Alegre was raised in Lodi, California and graduated from Cal Poly, San Luis Obispo in 1998 with a degree in Crop Science and specializes in estate vineyards in Paso Robles. He is passionate about growing the finest grapes in Paso Robles which shows in each of our estate vineyards. He planted both Stefano and Maddalena Vineyard and is currently replanting Pretty Penny and additional acres at Riboli Creston.
Assistant Vineyard Manager

Six Puentes

Local to the Central Coast of California, Six Puentes graduated from California Polytechnic State University and started his career working in Napa Valley, CA as an Assistant Vineyard Manager. Working his way up, Puentes went on to be the Vineyard Manager at 6 different vineyards over the course of 21 years. Working directly with the winemakers, winery grower reps, and grape buyers, Puentes has gained a reputation for quality products and long-lasting relationships. Puentes also has years of experience working on pistachios, almond, and blueberry farms, giving him a unique prospective of growing crops in the Central Coast. Six can usually be found in the vineyards with his dog Luna nearby.
State-of-the-art Facility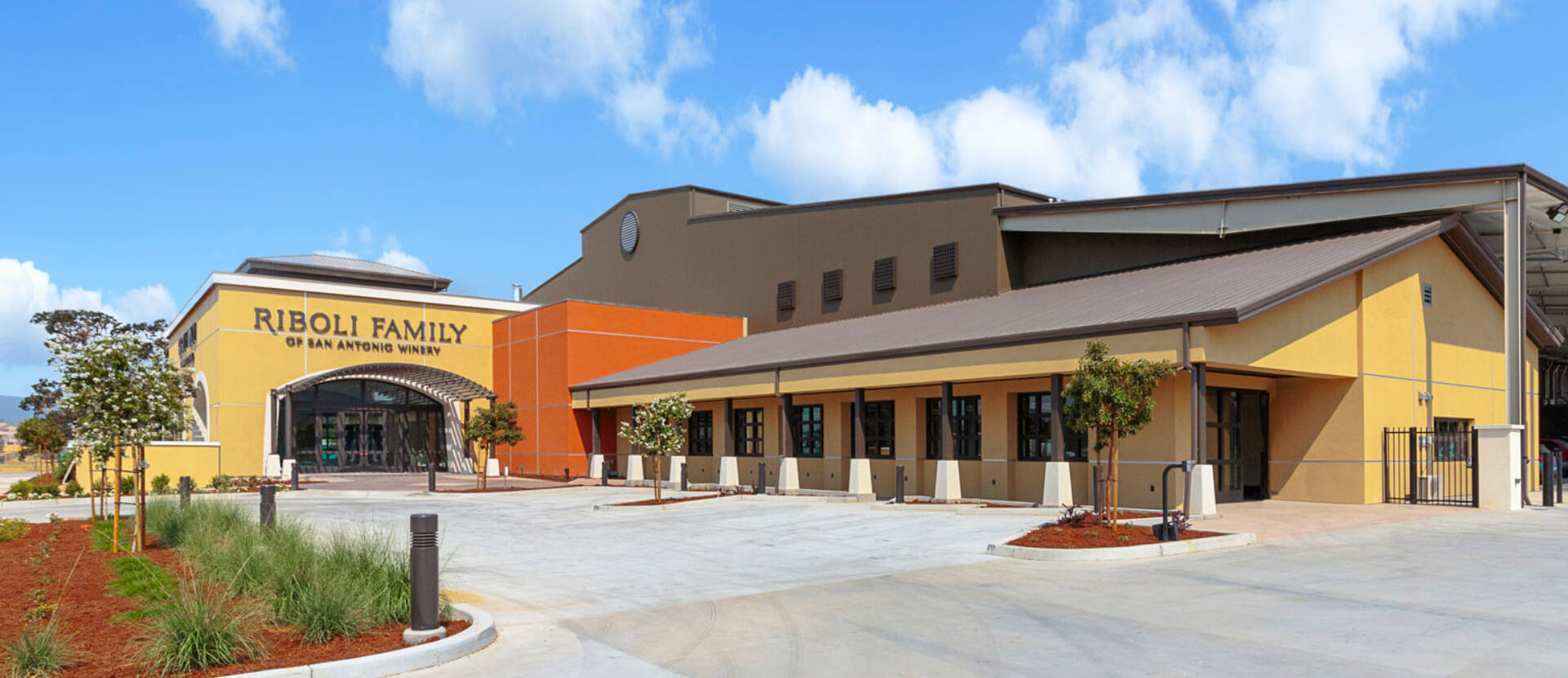 Fermentation
Our new Paso Robles winery features several sizes of both closed and open-topped tanks, which gives us the flexibility to separate individual vineyard lots to accommodate the different varietals and clones in our estate vineyards.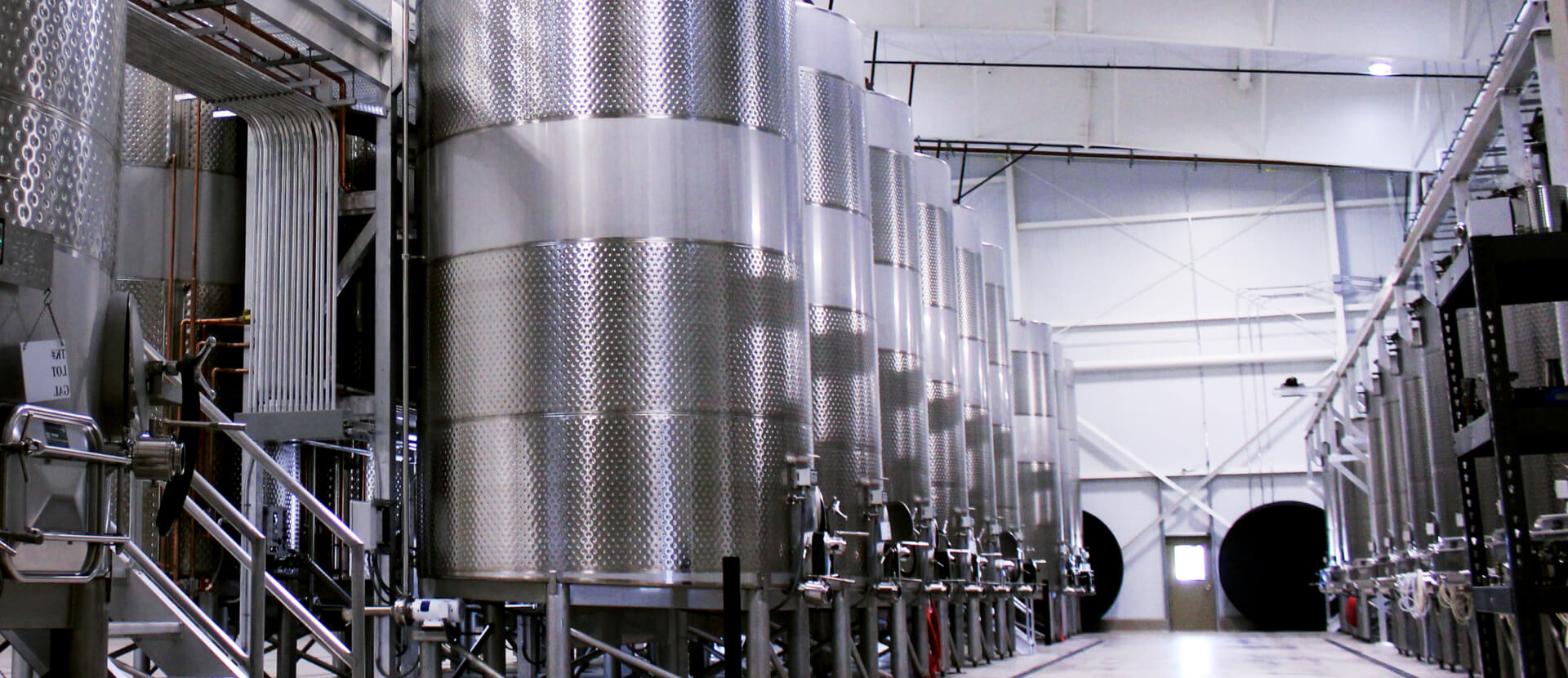 Water treatment
To conserve water, the winery is air-cooled and the building structure has been designed with complete insulation. Storm and waste water is processed and reclaimed for onsite irrigation needs using a membrane bioreactor. In the first year, over 1 million gallons were processed – all of which has been reused for irrigation without any release into the sewer.
Sustainability
Our state-of-the-art winery is powered entirely by solar energy from the solar panels that cover 80% of the rooftop. This energy source provides 100% of our electrical power needs.
Barrel Aging
The oak barrel room can be divided into four areas where wine can ferment and be stored at varying temperatures depending on the vintage and varietal. Automated ceiling fans allow the cooling system to utilize Paso Roble's famously frigid overnight temperatures for temperature control.