Innovation
With over a century of winemaking experience, we are constantly looking for ways to improve our winemaking to ensure the highest wine quality and long-term sustainability.
Sustainability
We respect our role as farmers and believe it is our responsibility to be stewards of the land. For our family, community, and future generations, we are committed to sustainability in our vineyards and our wineries.

Family
We are a family owned and operated company and we instill this mentality in every aspect of our work culture. Each person that contributes to our company is part of the Riboli family.
Quality
Quality is at the forefront of our minds in everything we do and all the decisions we make. We believe that providing the highest level of quality in all our wines is what sets us apart.

Riboli Crest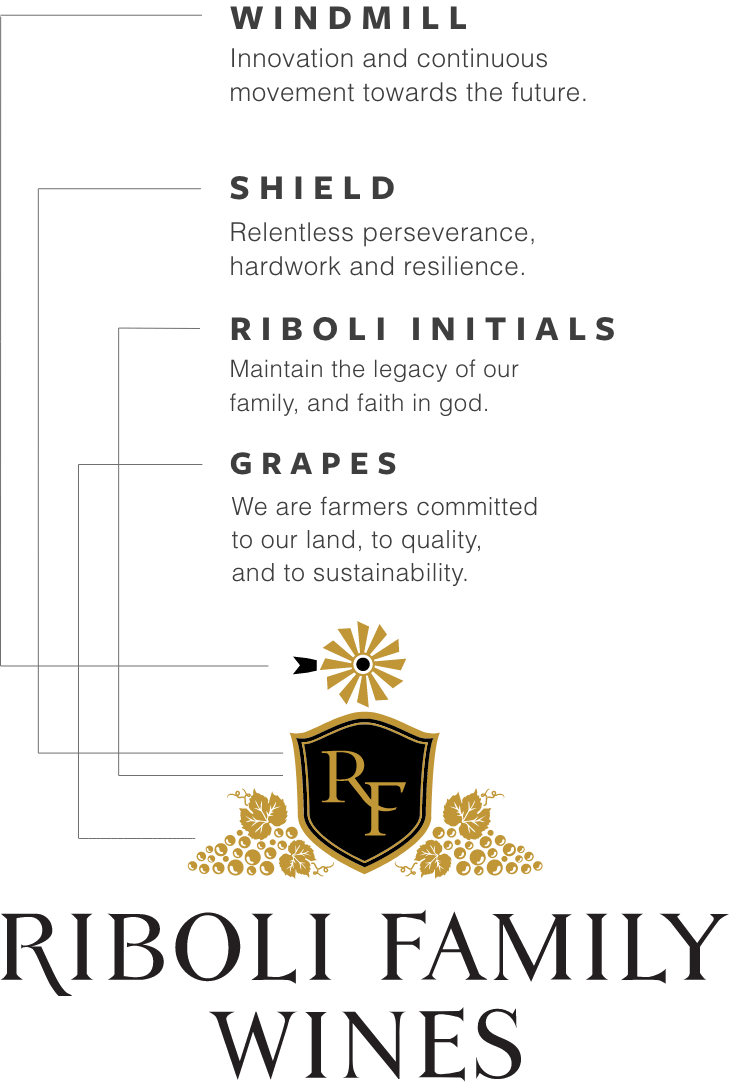 Riboli Credo
We believe great things come through hard work and perseverance. We remain dedicated to maintaining the excellence and integrity that reflect our family's legacy of four generations. We always look forward and pursue innovation in all we do, constantly looking for ways to ensure the greatest experience and enjoyment for all our customers.