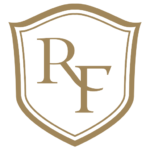 Job description:
Aid the Chain sales team in their accounts by merchandising, servicing, and providing excellent customer service. Responsible for maintaining a professional working relationship with both the customer and Riboli Wine Estates sales team while driving sales in accounts through merchandising.
Ideal candidate must reside in EAST BAY CA .
ESSENTIAL JOB FUNCTIONS:
· Service and Merchandise shelves, cold boxes, and displays in Chain grocery accounts
· Ensure proper rotation of all products
· Ensure all products are dusted
· Work back stock to the shelves and displays
· Aid Sales Reps in store resets
· Establish and maintain rapport with accounts/customers
· Communicate effectively with Sales Reps and District Manager
· Provide feedback to management on market issues, opportunities, and competitive activity
· Build trusting relationships in accounts
· Use of effective P.O.S.
· Project a professional appearance
· Adheres to Company policies and procedures
· Work with a sense of urgency and high standard of excellence
· Maintain satisfactory attendance
· Submit daily recaps of account activity and accomplishments as well as pictures of significant execution
· Practices safe work and driving habits
· The job summary reflects the level of work performed by individuals assigned to this position. Management reserves the rights to update and modify the job duties as necessary
MINIMUM QUALIFICATIONS
· A minimum of 21 years of age
· Must possess current driver's license and maintain current auto insurance coverage
· Must reside in respective District Manager's Territory
· Minimum 2 years of grocery retail experience and/or Wine & Spirits industry experience
· Must be a citizen or permanent resident of the United States.
· Required to successfully pass a background check and drug test
· Must have the ability to lift 45-55 pounds on a regular basis
· Must adhere to a 40 hour work week (Monday- Friday)
· Flexible hours- May be required to work early mornings
Salary: $20.00 – $22.00 per hour