19 Christmas Cocktails To Get You Through That Awkward Family Dinner
Eggnog, and cider, and…sangria? Sure!
Ah, the holidays. They're so idyllic, with steaming mugs of cider, warm sweaters, and such. Many. Parties. It's the time of the year when you have to shovel snow off your driveway, see family members you try to avoid, and could really use a drink. No matter what kind of cocktail you want, we've got you covered this season. Whether you're looking for a punch, a margarita, or just a twist on good, old-fashioned Champagne or eggnog, get into the holiday spirit with these 19 Christmas-y cocktails ideal for festive parties and family gatherings.
#13 Candy Cane Lane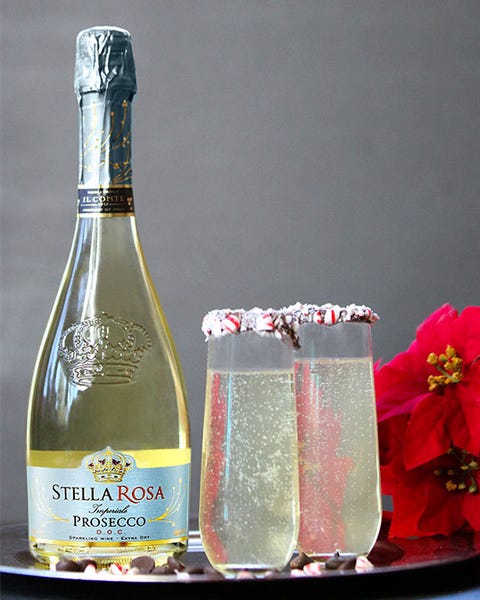 Melt one package of semi-sweet chocolate chips in the microwave. Dip rims of Champagne flutes in the chocolate, then roll in crushed candy canes. Place glasses in the fridge to allow chocolate to harden. For each cocktail, combine 4 oz. Stella Rosa Imperiale Prosecco and 1 oz. peppermint vodka in one of the prepared flutes.
Recipe from Stella Rosa Imperiale Prosecco
Check out the full article HERE